R & D generation, reserve generation, promote the generation

NB Group Co.,Ltd, formerly Shandong NB Group Co., Ltd...

To build international brands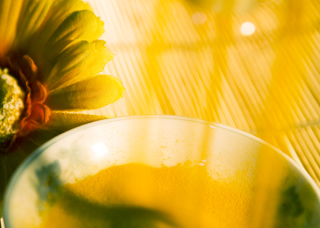 Vitamin B2, also known as riboflavin, is slightly soluble in water, stable in neutral or acidic solution under heating. It is a composition of cofactor of yellow enzyme responsible for deliverying hydrogen in the biological redox in our body.
| | |
| --- | --- |
| Executive Standard | Specifications |
| GB/T 18632-2010 | 80% |
| GB/T 7297-2006 | 98% |
| GB/T 7297-2006 | 96% |
Description
Product Introduction
This product is dry uniform flowable particle made by microbial fermentation in which use glucose syrup and yeast extract as raw materials, and then get refined through membrane filtration, crystallization, and spray-drying process.
Physical Properties
This product is to be added to animal feed in order to maintain body health, accelerate growth and development, and keep the integrity of skin and mucous membranes. The product is a yellow to brown evenly high fluidity particle with melting point 275-282℃, slightly smelly and bitter, soluble in dilute alkali solution, insoluble in water and ethanol.DryRiboflavin remains quite stable against oxidant, acid and heat but not alkali and light which would pose to a fast decomposition of it, particularly in alkaline solution or ultraviolet. Thus it is highly advised that this product must be sealed from light and stay away from alkaline substances in the premix to tackle unnecessary loss, additionally when there is free water around---the more free water, the more loss. However, Riboflavin has a good stability if it appears drying powder in darkness. However, feed pelleting and bulking process lays damaging impact on the Riboflavin-- about 5% to 15% loss rate by pelleting process and about 0 to 25% by bulking process.
Physical and Chemical Parameters
Molecular Formula: C17H20N4O6
Molecular Weight: 376.37
Package: 25kg/ctn
Shelf Life: 2 years
Storage Condition: stored in shading and airtight place